About Gray Unlimited 
We are a small locally owned cleaning business located in Northwest Illinois and have been serving the tri-state area since 2010. Specializing in air duct cleaning, dryer vent cleaning, carpet and upholstery cleaning as well as power washing of your home's exterior we are your go to source for the deep cleaning most people overlook . New in 2020 we now offer soft washing of your home's exterior.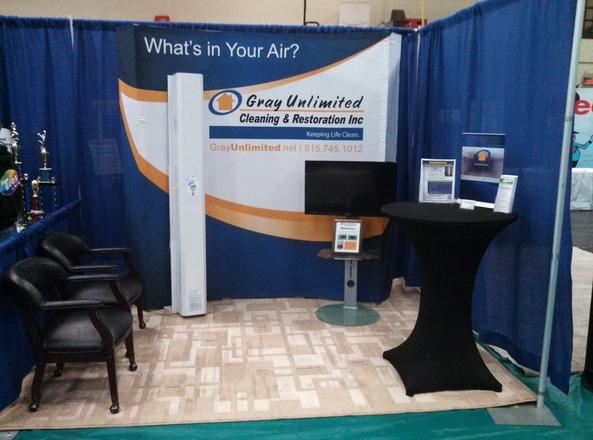 Our Services Now Include:
Cleaning and Restoration Services
Gray Unlimited is the number one choice for Remediation Services including Mold Removal, Air Duct Cleaning, Carpet Cleaning, Pressure Washing, and Soft Washing services in the tristate area. We have highly trained staff, use the best equipment, and premium quality cleaning products.
Painting and Deck Staining
We specialize in Interior Painting and Deck Staining as well as Hardwood Floor Refinishing. Let us give you home a makeover with a fresh coat of color. Are you looking to sell your home? Did you know homes with a fresh coat of paint in a neutral color show better and your more likely to sell your home quicker?
Humidex
Humidex® basement sleek, attractive units get rid of the musty smell and the excess humidity, effectively extracting moisture, odors, air pollutants, and drying out the windows, floors and beams. Up to 50% of the air we breathe indoors has been in the basement. A damp musty basement can contaminate your entire home, affect your family's health, and cause structural damage to the building. Humidex® is a proven year-round solution, designed for homes with full basements