Air Duct Cleaning
We specializes in cleaning your home, business or rental properties to to get them back into great condition! Our air duct treatment removes all the dust, mold and mildew that builds up in your heating and air conditioning ducts. In every service we perform, we use only quality equipment, highly trained staff, and effective natural cleaning products!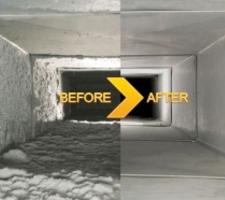 AIR DUCTS
Indoor allergies, poor air quality and inefficiency of your home's HVAC system can all be tied to dirty air ducts. Air ducts should be cleaned every 4-6 years. This should be done more often if you have kids or pets. This is because they stir up a lot of dirt that gets trapped inside the system. Our patented Rotobrush Brush Beast system cleans your system without making a mess inside your home. Are you worried about Viruses, germs, and more left behind after cleaning? We can also sanitize you air ducts leaving them fresh and clean!
---
Contact Us Today to schedule your cleaning appointment (815) 745-1012.