Air Duct, Carpet Cleaning, and Professional Power Washing
We specializes in cleaning your home, business or rental properties to to get them back into great condition! Our air duct treatment removes all the dust, mold and mildew that builds up in your heating and air conditioning ducts. If you want great looking carpets again. Our cold water extraction service effectively removes dirt and stains from your carpets, without the residue. Is your deck, masonry walls, driveway or patio looking a little aged? Then our power washing service can bring them back to life at fraction of repair or replacement costs.  In every service we perform, we use only quality equipment, highly trained staff, and effective natural cleaning products!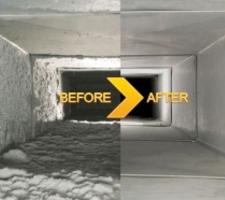 AIR DUCTS
Indoor allergies, poor air quality and inefficiency of your home's HVAC system can all be tied to dirty air ducts. Air ducts should be cleaned every 4-6 years. This should be done more often if you have kids or pets. This is because they stir up a lot of dirt that gets trapped inside the system. Our patented Rotobrush Brush Beast system cleans your system without making a mess inside your home. Are you worried about Viruses, germs, and more left behind after cleaning? We can also sanitize you air ducts leaving them fresh and clean!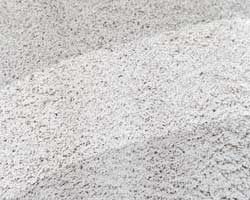 CARPETS
We use cold water extraction methods which are preferred by the carpet manufacturer. This allows your carpet to stand the test of time. Steam cleaning unravels the fibers within the carpet, removing the plush feel and durability of the carpet. In turn shortening the life span of your carpet. We also take the time to rinse you carpet clean of any detergents that attract dirt making your carpet become dirty faster. Further, we use minimal water when cleaning so you don't get phantom stains that appear after we leave. We can also use a deodorizer leaving your carpet and upholstery not only looking better but smelling better too. Did your pet make a mess? We have a special enzyme that will break down the proteins that cause odor and eliminate it. Do you have an area rug that needs cleaned? We can clean it at your home or you can drop it off with us and we'll clean it in our shop.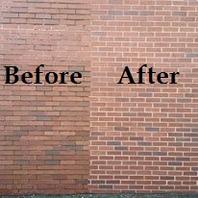 POWER WASHING / SOFT WASHING
Is the exterior of your home or business seen it's better days? Maybe algae is taking over the north side of you home or business. We can help! We use environmentally responsible detergents to effectively clean you vinyl siding, brick, cement board, or any other exterior surface. Does your roof look darker than it used to? Algae can grow on your roofing as well, breaking down and shortening the life of your roof. Our soft wash service can safely and effectively clean your roof prolonging it's life expectancy and making it look better! We can also clean your deck, patio, fence and even your outdoor furniture! Give us a call for all your exterior cleaning needs.
Contact Us Today to schedule your cleaning appointment (815) 745-1012.