About Gray Unlimited Cleaning and Restoration Inc
Founded in 2010 Gray Unlimited Cleaning and Restoration Inc was started by Paul Gray. Paul's vision was to create a restoration business founded on quality work that people could actually afford. Originally Gray Unlimited was started as an air duct cleaning and mold remediation company, but has grown tremendously since then. What used to only be Paul and 1 part time employee is now 2 full time and 2 part time employees specializing in a multitude of cleaning and home maintenance jobs.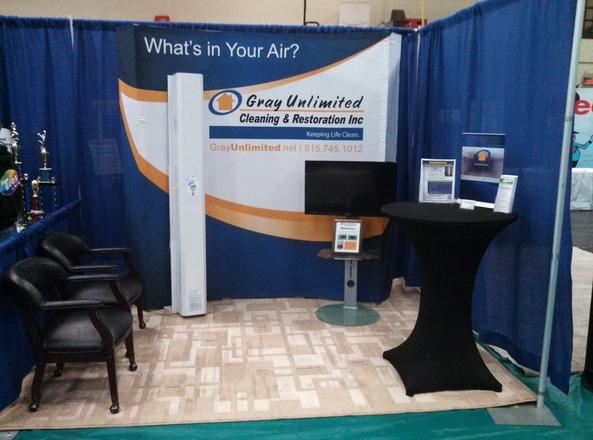 Gray Unlimited continues to be the tristates mold specialists, from testing to remediation we do it all naturally.
Our Services Now Include:
Gray Unlimited is the number one choice for Remediation Services including Mold Removal, Air Duct Cleaning, Home Repair and Handyman services in the Tri-State Area. When we work on your project we use only the best equipment, highly trained staff and premium quality cleaning products. Our products are made right here in the Midwest. We not only use the products ourselves in our work for you, but we use them in our homes and make them available to you.
Does your home or business need a little sprucing up or repair? We perform general "handyman" repairs, mold removal, and cleaning service work with top-notch professional results. With over 20 years experience in building trades we understand the changes in how homes are constructed. In every service we perform, we use only quality equipment, highly trained staff, and effective natural cleaning products! When it comes to your family and property, trust the company with the know-how and experience to get the job done right.